Are you all ready to bake? Have you got a whisk in hand and apron on?
When I told Crevette (6 years 6 months) and Beanie (4 years 4 months) I was planning to organise a creative photo competition involving funny cakes, they decided to take part. I suggested baking our delicious flourless chocolate cake and the idea was a hit!
Once the cake was ready, we iced it. The ganache was scrumptious, and Beanie ended up head in the bowl, making sure she had licked every last bit of chocolate sauce. What a classy girl!
I gave the children a pack of sweets to decorate the cake and stole at least half of them when they were not looking. I am not apologising… I love sweets!
They came up with this funny face.
Beanie took the cake to the living room, and although it was just a couple of hours before dinnertime, we all had a slice (or five). The ganache was still warm and it was out of this world!
Enter our creative photo competition and you could win a £50 HomeSense gift card to purchase your own baking supplies!
How to enter our #raisesomedough Creative Photo Competition
Get your ingredients out and create a funny bake!
Take a photo of your funny cake. It could be anything from a disastrous bake resulting in a funny photo, a practical joke, a beautifully iced comedy creation, a face made out of sweets or your children being silly whilst baking. Anything will do as long as it is creative, fun and involves baking!
The photo must be yours and it must show a funny bake made by you or your children.
Send me your photo via email (lecoindemelblog@gmail.com), tweet it to @lecoindemel or tag me @lecoindemel on Instagram, and use hashtag #raisesomedough.
Feel free to use this template for your entry: "This is my entry for the #raisesomedough competition organised by @lecoindemel to win a £50 HomeSense voucher on Red Nose Day."
I will share my favourite entries on Facebook.
Whilst you are at it, why not take part in The Great Comic Relief Bake Off by organising a cake sale? For more information and a fundraising kit, click here.
We want you to get baking!

If you fancy the Henry Holland apron I am wearing in the picture above, you can get it here. The apron features the famous Orson Welles quote, "Ask not what you can do for your country. Ask what's for lunch." Profits from the sale of each item from the Red Nose Day Designer Homeware Collection will go to Comic Relief.
My friend Fiona, aka The Only Free Range Chick, will be the independent judge for this competition. She will choose the photo she considers the most creative to win the £50 HomeSense gift card.
The closing date is Friday 6th March 2015 at 11.59 p.m. UK time. The winner will be announced on Facebook, Twitter and Instagram.
Terms & Conditions
There is one prize to be won: a £50 HomeSense gift card.
The competition is open to UK residents aged 18 and over.
The closing date for entries is 11.59 pm GMT time on Friday 6 March 2015.
The photo must feature a funny cake or fun around baking.
Only one entry is allowed per person.
The photo must be of your own creation.
The winning entry will be the funniest photograph, and will be judged by Fiona at The Only Free Range Chick.
The winner will be informed by Twitter DM, Instagram comment or email on Red Nose Day (Friday 13 March 2015) and will need to respond with their full name and postal address within 14 days or a new winner will be chosen.
The winner will be announced on Twitter, Facebook and Instagram.
Disclosure:
This is a sponsored post. I received help and advice from Di at SuperLucky to set up this competition. Thanks, Di!
I have listed this competition on ThePrizeFinder, SuperLucky and Loquax.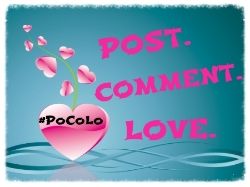 This content has been Digiproved