I do not exercise just for the sake of it. I would probably enjoy it if I did, but running other than in a life-threatening situation simply is not my thing. Sweat, aching muscles, having to get changed just scream, "no!" to me.
Despite my aversion for planned exercise, I feel fit and enjoy being outdoors. I am always on my feet and if it takes an hour or less to go somewhere, I walk, rain or shine. I also take my children to their swimming lessons every week, and I treasure the one-to-one time I get with each of them (not so much the chlorinated water or the cold changing rooms). I also love skiing, even though we rarely go these days.
Yoga is something I really appreciate, as it is one of my favourite ways to relax. It helps improve my posture and focuses on breathing, listening to my body and having a little pocket of time just for me. I have not managed to go to a single class for the past year and I miss it.
When I was asked to try a fitness app to track my exercise, food intake and sleeping pattern, I was not entirely sure it was for me. "Kiqplan, a personalized training app, is like having a nutritionist, trainer and lifestyle guru all at the palm of your hand."
Just out of curiosity, I looked at their website and found out there were four different apps, each with a different focus:
Kiqplan slim + trim
Kiqplan beer belly blaster
Kiqplan healthy baby bump
Kiqplan goodbye baby bump
Although I have no intention of watching what I eat or start running on the spot, I have to admit the idea of waving goodbye to my baby bump sounds appealing. I am slim and healthy, but after four pregnancies in seven years, my abdominal muscles seem to have disappeared and my tummy is flabby.
I decided to give the app a go. At worst, I would stop using after a couple of days. At best, it would help me tone up. What did I have to lose?
Here are the key points Kiqplan mention on their website:
"The team behind Kiqplan was the pioneer of the "wearable technology" phenomenon. For nearly a decade, Fitbug has led the way for people to use devices to help them achieve their health & wellbeing goals. Kiqplan is the next chapter of the story."
"It's not your device that's important – it's what you do with it that's going to help you to get fitter, thinner, healthier or happier." "We look at the lifestyle choices you make on a daily basis and give you personalized targets to ensure that you move more, eat healthier, and work towards achieving your goal."
"With Kiqplan you'll receive a comprehensive 12 week plan of action all designed to get you to your goal:
Activity, nutrition and sleep targets, set just for you, based on your goal and progress.
Weekly workout videos you can do anywhere, with video instruction from top trainers.
Inspirational advice and recipes to help you eat healthily.
Track your achievements and see your progress.
Articles, recipes and top tips shared by our experts to keep you on track.
Rewards and badges, earned in return for putting in the effort.
Share your selfies and achievements to show off your progress.
Feedback and reminders to keep you motivated to achieve your goal."
My thoughts on Kiqplan:
It took me a minute to download the app, and I went for the free trial version.
The first thing I was asked was my age. It is definitely an important factor as the way my body recovers from a pregnancy would be different at 20 or 40 years old.
In the next screen, I had to enter my measurements and I was asked whether I was breastfeeding. I was glad this was taken into account.
Kiqplan is compatible with a range of smartphones, trackers and apps, but other than my phone being able to track my steps, I had nothing else to link.
The children and I really enjoyed the overnight oats recipe.
The gentle exercise routine is excellent, with clear visual guides and short timed activities.
When the app detects a long period of inactivity, it encourages you to move around.
If anything, it has made it made it blatantly obvious that I must sleep more. I also realised I do not drink enough water and eat virtually nothing between 7 a.m. and 4 p.m. but from then until 1 a.m., I am constantly munching on something. I really eat an awful lot in the evenings (scary, really) and my calorie intake generally exceeds 3,500 per day. I will have to make some changes, no question about that.
What I would improve:
I would allow the app to link to Sleep Cycle, as it would get data about my sleep automatically.
I think it should take into account how many children you have. Stomach muscles are much looser after three or four babies than it is after one.
How long ago was baby born? Working out too soon is not recommended.
Regular reminders to drink water would be good.
What is your favourite form of exercise?
You could win a Fitbug Orb, worth £49.95. I want one now!
How to Enter
Just use the box below. It is really simple and you can get more than one entry! If you are not sure how to use Rafflecopter, I have included detailed instructions below the box.
Entries are open until midnight GMT time on 7 April 2015. Good luck!
Ho to use Rafflecopter?  
The first thing you need to do is to log in with Facebook or your email address. Once you are logged in, the first and mandatory entry option is to leave a comment on this post telling me what your favourite form of exercise is. For extra chances of winning, check the instructions in the form.  You can pick and choose a range of ways in which to enter. The only one you must click on to get into the draw is the one asking you to leave a blog post comment. You must also leave a comment for your entry to be valid.
Disclosure:
–    The prize will be supplied directly by Fitbug.
–    The giveaway is open to UK residents over 18.
–     This is a sponsored post but all opinions are my own.
I have listed this giveaway on ThePrizeFinder, SuperLucky and Loquax.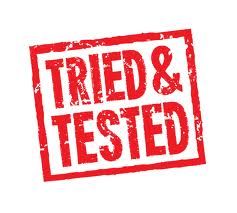 This content has been Digiproved