If you follow me on Instagram, you have probably seen our smoothie shenanigans after school yesterday.
Our fridge was so full I could not keep the door shut, so the children and I tried making some space by using as many fruits and vegetables as we could for our after school treat and later for dinner.
We love a smoothie at home: a drink that doubles up as a snack; what's not to like?
We wanted to try and make drinks that would be tasty, healthy, filling and since I have been under the weather with a dreadful cough, we were aiming for vitamin-boosting drinks.
We went for pink, green and orange smoothies. The girls helped me select what would go in each smoothie, and Crevette transferred the ingredients to my Vitamix.
Both pink and orange were a big hit with all of us, but apart from Crevette, nobody liked the green one.
Our little man could not decide which smoothie he wanted most, so he made himself a mocktail with all three.
The Orange One
Makes a pint (600ml)
1 satsuma, peeled
1 carrot, washed
½ frozen banana
10 cubes frozen mango
10 cubes frozen pineapple
1 cup (250ml) orange juice
The Pink One
Makes just under a pint (500ml)
1 satsuma, peeled
3 cherry tomatoes
2 radishes
6 large frozen strawberries
1 cup (250ml) orange juice
The Green One
Makes ½ pint (300ml)
6 slices cucumber
½ frozen banana
6 slices frozen kiwi
1 handful baby kale
1 slice frozen ginger
1 cup (250ml) orange juice
I am linking this post with my friend Reneé's #difflinky.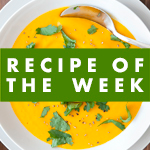 This content has been Digiproved